SCOPE OF THE INTEGRAL MANAGEMENT SYSTEM
ATP's Integral Quality and Environmental Management System has as scope the "Integral operation of a maritime terminal specialized in the handling of containers, general cargo and automobiles" scope that includes "Port operation services; loading / discharging maneuvers, delivery / reception of containers, cars and general cargo; inventory control, stripping and stuffing of containers; EIR, refrigerated and warehouse monitoring ". Considering all the organization's processes and activities within the fiscal area that impact our main services, from the identification of customer and interested parties requirements, identification of environmental aspects, potential emergencies, legal and proprietary requirements, to the measurement of their satisfaction and compliance and implementation of continuous improvement; and taking as reference the International Standards ISO 9001: 2015 and ISO 14001: 2015 complying with all the requirements specified in requirements, not applying clauses 8.3 Design and development of products and services since our services are based on rates and operating rules issued and authorized by the SCT, as well as subsection f of clause 8.5.1 because the outputs of all our processes can be verified through monitoring and measurement activities of conformity with the International Standard ISO 9001, since due to the nature of the Organization and the Services we offer, they are not applicable, in addition to the fact that the non-applicability of said requirements does not affect the capacity of the organization, nor its responsibility to ensure the conformity of products and services and increased customer satisfaction.
ISO 9000
In ATP, our customers satisfaction is our priority, that is why we have implemented a Quality Management System, achieving the ISO 9001 Certification in all our processes since May 2002, having as scope the "Integral Operation as Maritime Terminal Specialized in  the Handling of Containers, General Cargo and Automobiles". 

ISPS CODE
In compliance with  the International dispositions  of the International Maritime Organization, in ATP we implement our Port Facility Protection Plan to protect the port facility, in compliance with the established guidelines in the ISPS Code, achieving and maintaining the Certification of the Declaration of Compliance of the Port Facility since 2004.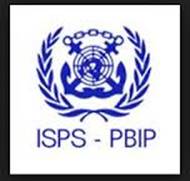 ISO 14000
As part of our committment and responsability with the society  and to the environmental preservation, in 2014 we integrated the compliance of the international environmental management requirements,  generating an Integral Quality and Environmental Management System certified to ISO 9001 and ISO 14001.