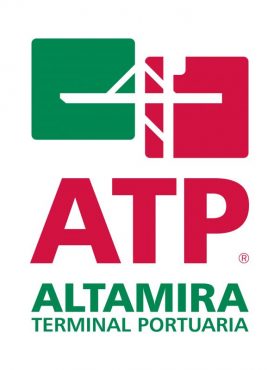 ALTAMIRA TERMINAL PORTUARIA
Customer centricity is our biggest commitmentt o you. Our constant  push to become the most competitive port at international level has led us to keep increasing our productivity at a daily basis.
At ATP, we provide quality services to all our customers.
Since day one, ATP has been focused on providing exceptional service at competitive rates, looking for higher levels of service to our customers by investing in infrastructure, technology, and above all, keep developing our human resource.
By its integrated, reliable, and flexible services, ATP has acquired a very significant role for worldwide companies such as AKRA Polyester, Caterpillar, GM, GrafTech, John Deere, KIA Motors, Mexichem, Nestlé, Pirelli, RHI AG, and many more (currently 13,000+ customers).
OUR MISSION-VISION
Become in the most efficient and competitive port operator in the Gulf of Mexico, ensuring the absolute satisfaction of our Clients, with a high level of quality and added value in terminal, transportation and storage services.
This will allow us to guarantee the stability and growth of our operations; the profitability of investments; the individual development of our staff, as well as contributing to the economic advancement of Mexico.
OUR GENERAL OBJECTIVES
GENERAL OBJECTIVES OF THE ORGANIZATION
Integral Satisfaction of Our Clients and Interested Parties:
• Guarantee safety in cargo operation and handling.
• Execute port services in a timely manner.
• Provide adequate service and attention to our clients.                                                                                 
• Achieve the satisfaction of the needs of interested parties.
Health and Security:
• Guarantee the safety and promote the health of our staff.
Organizational Culture:
• Generate an organizational culture based on our value system.
Continuous Improvement:
• Continuously improve our Integral quality and environmental management system.
• Optimization of resources.
Preservation of the Environment:
• Improve the environmental performance of the organization.
Adherence to legislation:
• Comply with the environmental legislation applicable to our operations.